Who Is Pothi?

Pothi is just another human being. He is 34 years old, living in Srivilliputhur, Tamilnadu, India (recently moved from Madurai, a city with a history of over 2,500 years). He is been married for 5 years to a lovely and caring partner, Rama Lakshmi.
Freelance Journey
He's been freelancing since March 2008, primarily through oDesk. He has already worked for more than 2500 hours on hourly contracts alone. While he does spend all the time freelancing, he is an active learner who keeps up to date with the latest developments in whatever field he is interested in.
Before becoming a full time freelancer, he worked as a communicative English faculty for about 4 years with ILM, teaching English for thousands of students. This is why his clients feel at home when they communicate with him. His first language is Tamil, though.
WordPress Journey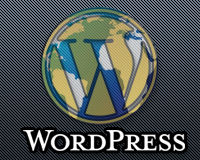 Been working with WordPress since 2008. Mostly as a user, a hacker and a contributor (than a developer). Currently he helps his clients with WordPress optimization and works as a WordPress security consultant. He can also work on a wide range of projects based on WordPress. Please check out the services page to see the list of the service he offers. Kindly do checkout his portfolio page for a short list of sites he's done his magic. :)
You may also want to check out his profile in WordPress forums. You can find him in WordPress IRC chat room too under his first name where he helps others and gets help from others.
Linux Journey
Pothi has been using Linux since 1999 (since RHL 6.0 days). Even though he switched careers multiple times since then, his enthusiasm towards Linux (and in particular towards Open Source) didn't die. He currently uses CrunchBang Linux (a Debian derivative with Openbox window manager) and is familiar with almost all the Linux distributions. He uses OS X (a Unix derivative) as his primary OS (in his Mac), though.
When Does Pothi Work?
His time zone is GMT + 5.30h. If you are in Australia or England, you can find him online almost all the time during your business hours. If you are from US or Canada, he is available between the late evening and early morning (of the following day). He doesn't have a particular work schedule. So, if he doesn't answer your email immediately, do not be disappointed. Rest assured, he would respond to your message within 2 business days.
How To Collaborate?
He prefers email to communicate because it gives you the chance to record everything and possibly to sue him, if things ever go wrong. He checks emails every hour. But, the time to send a reply might take up to a day depending on the query.
He is okay to communicate via Skype or Google Talk (but prefers email as the primary means of communication).
If you are going to provide access to SSH, it is recommend to use one of his public keys or LastPass to share various login credentials. Alternatively, you may share important files via Dropbox. His IP is 59.90.88.30 that you may want to whitelist, if your site or the server is behind a firewall.
How Much Does He Charge?
Fixed-Price Contracts Rate: For small projects, the minimum rate is $100. He is willing to discuss the terms on medium-sized projects. For large-scale projects, please find someone better. He prefers fixed-price contracts as it guarantees you the results for the money you already paid in advance. He brings the results no matter how long it takes to finish or how he does. Currently he's not available for full-time or monthly contracts as he is already committed to multiple projects that can't be dropped off in the near future.
Hourly Rate: His hourly rate varies from $50 to $100 depending on the project. This is suitable if you wish to hire him to make a bit of changes in your server configuration, site security, etc. It is also the preferred method if or when the contract terms change during the course of the project. That might bring the next question…
How Efficient Is Pothi?
Right tools bring efficiency effortlessly. To improve efficiency Pothi has (been using) Logitech MX revolution and Microsoft Ergonomic Keyboard 4000. He also uses Colemak keyboard layout (a highly efficient keyboard layout than QWERTY and Dvorak). It's hard to learn, but worth the effort.
He has a Mac and a PC with dual-monitor set up and a Dell Mini (netbook) with CrunchBang Linux (a nimble Openbox Linux distribution). His average internet speed is 3 mbps down (in a 4 mbps line) and 512 kbps up (out of 712 kbps).
What Others Say About Pothi?
Pothi is not just an expert in his field and a consummate professional, he is a generally great guy. He went above and beyond his duties in our project, and was always reassuring. I knew I was in safe hands.
For more testimonials, please check out the testimonials page or his profile in oDesk.
Is He Really An Expert in X, Y, Z?
No. He never will. No one can. He is a jack of all trades (but master of none!). Did Aizaz lie, then??? Please don't let this discourage you to try his services. You can count on Pothi. He is a man of his word.
What Is Pothi's Policy In Optimizing Sites?
I closely follow WordPress philosophy.
Anything Else?
Pothi is an active lender in Kiva and a donor in KSK. His favourite book that has made (and is still making) a great impression on him is Stephen Covey's 7 Habits of Highly Effective People.
Do You Have Anything To Ask Pothi?
Please get in touch now!