No affiliate links are inserted in this post. I did not have and do not have any monetary benefits in posting a positive review about DigitalOcean (or any other hosts in this blog), either. No host is perfect. So, I am posting only what I like about DigitalOcean. There may be some cons of using any host. If you search the internet, you may find them. I use Google Compute Engine for hosting this site, though.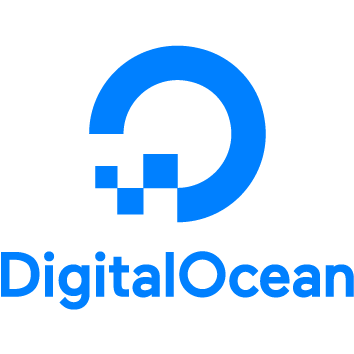 Time to Restart the Whole Server
Whenever I build a server from scratch, I make sure that the automatic security updates are enabled. Most security updates are applied automatically. However, certain updates, particularly, the updates related to Linux kernel needs a restart of the entire server. This means a short downtime of the site/s hosted in that particular server. No one likes a downtime. At least, Google Search Bots do not.
The server restart and the resulting downtime is the primary reason for the popularity of containers such as Docker, LXC, LXD, etc. Of course, there are other benefits of using a container. Not everyone can afford to use containers, load balancers, etc. Maintaining them cost a lot more than maintaining a single server without the container eco-system. Most individual site owners and small businesses opt for single server system to lower the cost of running a server.
In shared hosts, the Linux kernel updates are applied on-the-fly, using one of the multiple technologies available, such as kpatch, livepatch (commercial), etc. Most of them are commercial services. The free services come with a big warning such as the following…
WARNING: Use with caution! Kernel crashes, spontaneous reboots, and data loss may occur!
So, most vendors (shared hosts) opt for paid commercial services to apply Linux kernel updates without a complete restart of the server. If you use a shared host, then no worries. This post is valid only for VPS servers and dedicated servers. The term VPS may also mean cloud servers with certain hosts. Some popular VPS providers are AWS (Amazon Web Services), Google Compute Engine (GCE), Linode, DigitalOcean, Vultr, etc.
The time to restart a server (VPS or dedicated server) depends on various factors. The number of running processes, the number of running programs, the choice of web server, the database server, etc. Every tiny thing matters. Even the hypervisor used by the host can have an impact on the time to restart the whole server.
Choosing a host is hard. There are lots of factors to consider. Price, the location of data centers, the Operating Systems provided, the bandwidth or the network speed, overall value for money, etc. Among these, you might also want to consider the time to restart a server when choosing a host. Because, some hosts take more than 5 minutes to restart a server, resulting in a downtime that may be a considerable amount for Google Search Bots.
In my experience working with various hosts, DigitalOcean restarts the servers in the shortest time possible, often less than 30 seconds for a server with a memory of up to 32GB. An idle server with no sites hosted on it, may restart much more quickly, like less than 15 seconds.
There are other advantages of choosing DigitalOcean. I will update this post with those, if it is worth mentioning.
Happy Hosting!